For more information:
Diana Benson
Director of Marketing
225 Broadway, Ste 2700
New York, NY 10007

Toll Free: (888) US JUSTICE
Phone: (917) 843-5406


dbenson@usjusticeinfo.com
www.vanitylaw.com
(888) US JUSTICE
THE POWER OF A VANITY NUMBER

There are many more benefits to using a vanity number besides increased response rates. Some of these benefits include:
What is a Vanity Number?
A vanity number is a phone number that spells a specific word, name or phrase.

Why get a Vanity Number?
Because it is an extremely powerful marketing tool, and it will dramatically increase
your advertising response rates.
Proof that Vanity Numbers Work:
Studies have consistently shown that advertising with vanity numbers produces a much
higher response rate than advertising without vanity numbers. The results of one
famous study are reproduced below: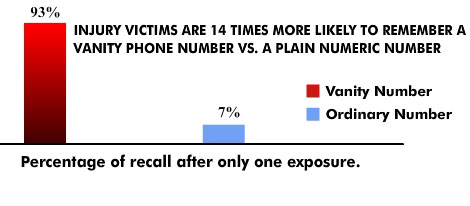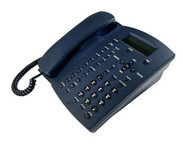 Pick up the phone and
call now to reserve your number. Call Toll Free
(888) US JUSTICE