For more information:
Diana Benson
Director of Marketing
225 Broadway, Ste 2700
New York, NY 10007

Toll Free: (888) US JUSTICE
Phone: (917) 843-5406


dbenson@usjusticeinfo.com
www.vanitylaw.com
(888) US JUSTICE
ADDITIONAL BENEFITS

There are many more benefits to using a vanity number besides increased response rates. Some of these benefits include:
Enhanced Firm Image & Prestige


Using a vanity number will instantly enhance the prestige and credibility of your firm.

Repeat and Second-Hand Marketing
Former clients will easily remember your number. They will tell other injury victims what number to call when they get hurt.
Instant Brand Name
Just like a good domain name, a good vanity number will give you instant name recognition the minute you start advertising.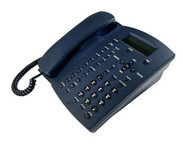 Pick up the phone and
call now to reserve your number. Call Toll Free
(888) US JUSTICE