For more information:
Diana Benson
Director of Marketing
225 Broadway, Ste 2700
New York, NY 10007

Toll Free: (888) US JUSTICE
Phone: (917) 843-5406


dbenson@usjusticeinfo.com
www.vanitylaw.com
(888) US JUSTICE
LEASING A VANITY NUMBER

Getting Started is Easy
Simply choose a vanity number that best fits your practice, and we will immediately activate it for your law firm. No special equipment or software is needed.

Calls Ring Directly To Your Office
There is no call center to "screen" your cases – all calls ring directly in your office. You decide if the claim has merit.

All Calls Tracked By Computer
Every single call that comes into your office is tracked on a computer. We will give you a password so that you can check – in real time – all of your calls on the internet.

Only One Firm Per Market
There will only be one firm who has your vanity number in your market – your firm. No splitting the number amongst 15 or 20 other attorneys, no sharing the number with other firms

Easy Opt-Out Provisions
All of our contracts contain an "escape clause" which allows you to opt-out at any time, for any reason on 30 days' notice – no explanation needed.

Long-Term Security
We offer up to 20-year leases. All rates are locked in, so there are no "surprises" down the road.

Low Monthly Payment
Our rates are surprisingly affordable, starting as low as $250.00 per month per market.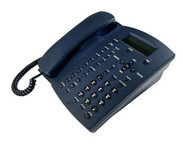 Pick up the phone and
call now to reserve your number. Call Toll Free
(888) US JUSTICE